Explore the Northern Beaches stunning ocean beaches
If you want to catch a wave in the surf, take a swim in the ocean or simply relax on the sand, the Northern Beaches is the best place to be.
Explore our local beaches for your daily dose of Vitamin Sea.
---
Avalon Beach
The major attractions of Avalon are the rolling waves and the picturesque beach. At the southern end of the beach, you will find a beautiful rock pool, extremely popular with young families and swimmers.  The northern end is renowned for the big northern swell and surf.
---
Bilgola Beach
Bilgola Beach is a 500 metre (0.3 miles) secluded beach, hidden between two headlands, bordered on the north by Avalon Beach and Newport Beach to the south.
---
Bungan Beach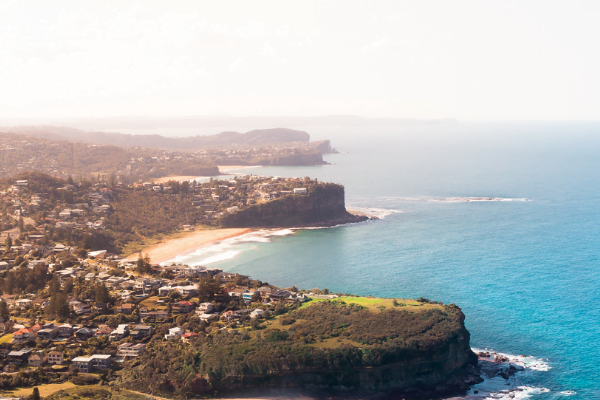 Hidden just over the Headland from pristine Mona Vale is Bungan Beach. It is a great spot for both surfers and swimmers. To access this uncrowded beach, you head down a steep footpath.
---
Collaroy Beach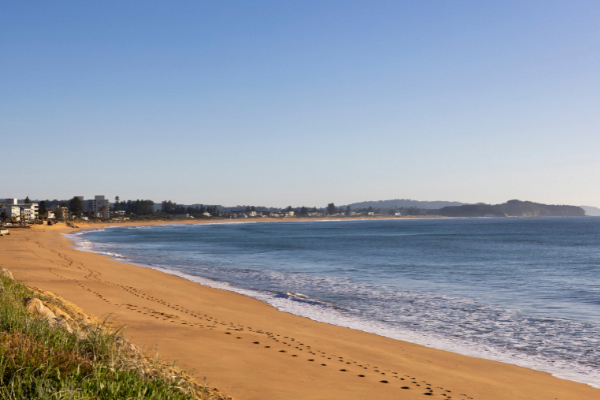 Collaroy Beach is partly protected from the wind and swell from the south, making it a perfect beach for beginners, swimmers and families.
---
Dee Why Beach
Dee Why Beach is a popular surf beach with swells at Dee Why point holding up to 4 metres. The waves are lower inside the point, making it a great spot for those learning to surf.
---
Fishermans Beach
Fishermans Beach is located between Collaroy Point and the northern base of Long Reef Point. Bring your snorkel and mask, as this is a great snorkelling spot to look for feather stars, heart urchins and sea slugs (also known as nudibranchs).
---
Freshwater Beach
Freshwater Beach, wedged between two headlands, is definitely one of the locals' favourite spots and is also a great beach for families. It is relatively small and perfectly located between the iconic Manly Beach and Curl Curl Beach.
---
Long Reef Beach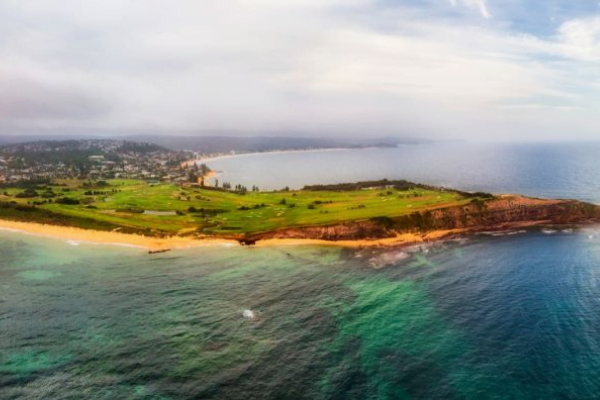 Long Reef is a 2km stretch of sand and is nestled between nature reserves, backed by Dee Why Lagoon. There are many submerged shipwrecks off Long Reef Aquatic Reserve as despite its prominent headland, no lighthouse was built here.
---
Manly Beach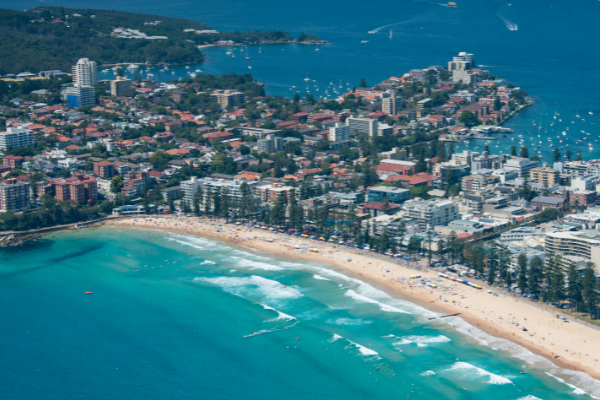 Manly's golden sands and sparkling waters are fringed by the iconic towering Norfolk Pines. The world's first surfing contest was held here in 1964, making it one of Australia's most famous beaches and attracting many world-class surfers.
---
Mona Vale Beach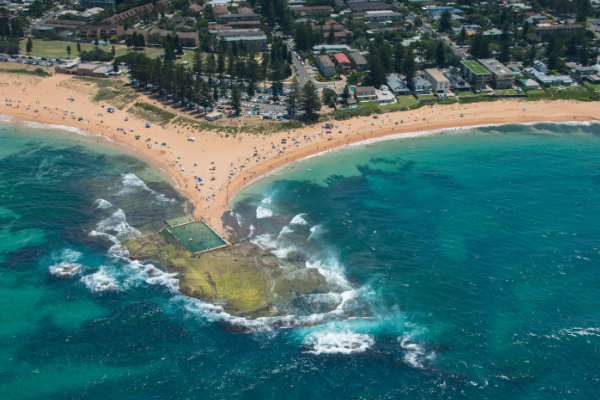 Mona Vale Beach is effectively two separate beaches, joined by a broad ocean rock platform containing a 25m ocean-feed lap pool with a smaller pool for children. The bay to the north of Mona Vale is called The Basin, and tends to be more sheltered than the main beach.
---
Narrabeen Beach
The golden sands of Narrabeen Beach stretch for 3km (1.8 miles) and have become a world famous surfing spot of the Northern Beaches.  When you visit, don't forget to pack your surfboard or body board to make the most of your stay.
---
Newport Beach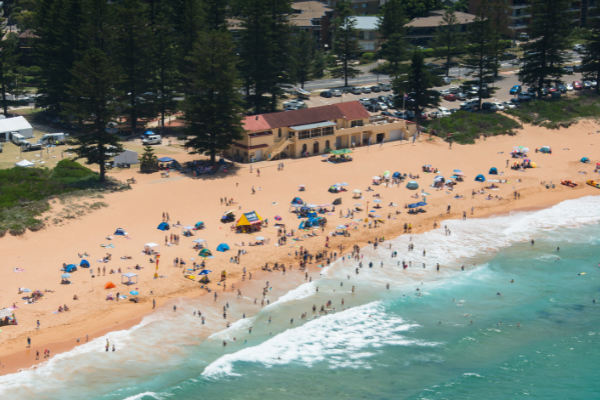 Newport Beach is 1.3km long and is popular with surfers and swimmers. The Peak is an inshore reef towards the northern end of Newport Beach, fantastic for highly skilled surfers whilst at the southern end you can enjoy the beautiful salt-water 50m rock pool bordered by a rocky escarpment.
---
North Curl Curl Beach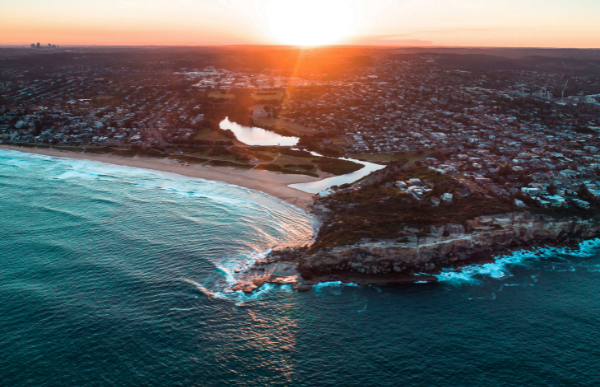 North Curl Curl Beach is known for some of the best surfing on the Northern Beaches. However, it is also one of Sydney's most dangerous, with a couple of rips present at any one time. Make sure you swim between the yellow and red flags located along the 1.2km stretch of beach. If you are not a strong swimmer, North Curl Curl boasts one of the most stunning and unique rockpools, tucked away at the northern end of the beach
---
North Narrabeen Beach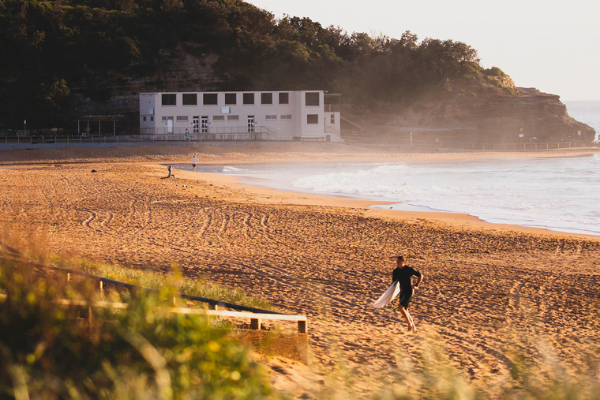 North Narrabeen Beach is best known for the world famous North Narrabeen break. In bigger south swell, the Narrabeen bombie offers both lefts and a tow-in site. If you prefer to swim in calmer waters, North Narrabeen ocean rockpool is located at the entrance of Narrabeen Lagoon, nestled into the cliff face of North Narrabeen beach.
---
North Steyne Beach
North Steyne Beach is right in the middle of Manly Beach, half way between Queenscliff and South Steyne. This stretch of sand is one of the best surf beaches around and hosts the annual Sydney Surf pro.
---
Palm Beach
Palm Beach is the northernmost stretch of sand on the Northern Beaches. It is popular for its great surf with the southern end offering a more protected environment for swimming, as well as a 35m ocean pool.
---
Queenscliff Beach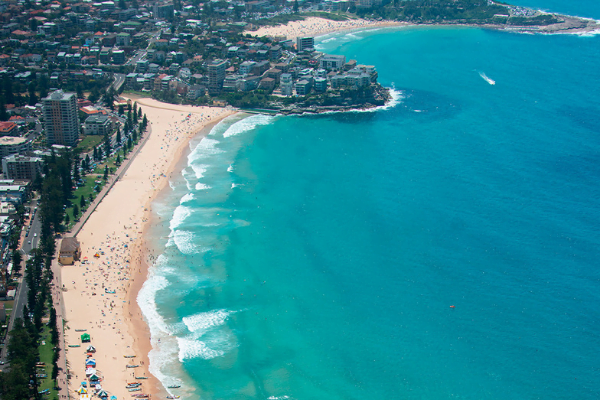 Queenscliff Beach is at the northern headland of Manly Beach and is famous amongst the Australian surf beaches for its "heavy" waves (bomboras) that break out at sea. In a mighty swell, this is where you're likely to find some of Manly's pro surfers being towed by jet-skis onto towering waves.
---
Shelly Beach
Shelly Beach is located in Manly and forms part of the Cabbage Tree Bay Aquatic Reserve, a protected marine reserve perfect for snorkelling or diving. With a maximum depth of approximately 12m, it is possible to view a large variety of marine life in relatively shallow water. It is also protected from large southerly swells making it a safe place for swimmers and children.
---
South Curl Curl Beach
South Curl Curl is one of Sydney's best surfing beaches and is great for boogie boards. South Curl Curl has an easily accessible rock pool offering a safe haven for children and swimmers if the waves are too rough.
---
South Narrabeen Beach
South Narrabeen Beach is situated in the middle of the vast stretch of beach from Collaroy to North Narrabeen.
---
Turimetta Beach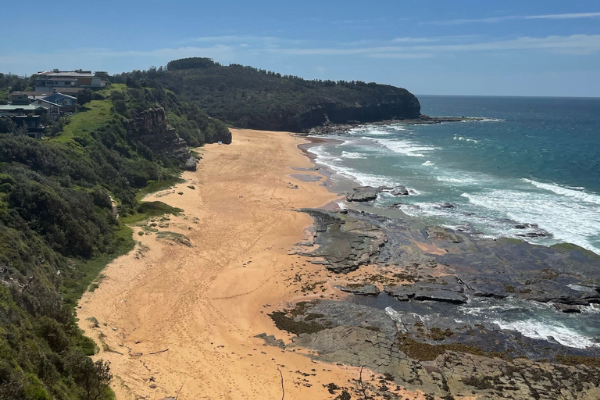 Turimetta Beach is a small 350m beach located north of Narrabeen, bordered by Turimetta Head to the north and Narrabeen Head to the south. This secret beach is popular amongst the locals.
---
Warriewood Beach
Warriewood Beach is a beautiful picturesque 500-metre stretch of golden sands running between Mona Vale Headland and Turimetta Head. It is secluded and therefore often very peaceful.
---
Whale Beach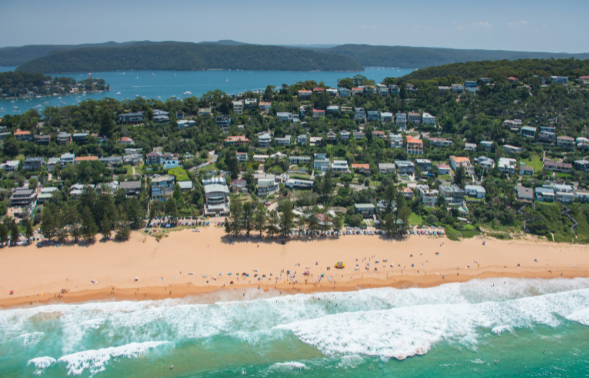 Whale Beach is a 600-metre long, east-facing beach located between Palm Beach and Avalon Beach. There are good beach breaks that can be fun in a northeast or east swell.