Manly Waterside Activities
Are you feeling adventurous this summer? We have lots happening in and around the water that will keep you occupied on Manly Beach in the warmer months.
Check out our top 5 favourite water activities in Manly.
---
1.   Surfing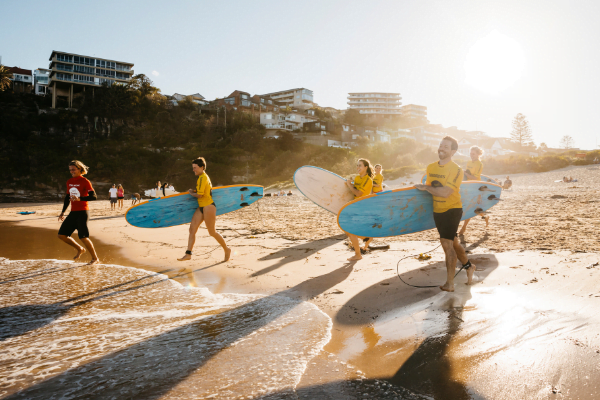 Manly Beach is the Birth place of Australian Surfing and a great place to hop on a board and enjoy the famous Manly waves.
If you want to learn to surf, the friendly staff at Manly Surf school will have you standing up before the end of your lesson.  Grab a ticket for a lesson from the staff at Manly Visitor Information Centre.
If you are an experienced surfer and if you have left your board at home, try hiring one from Manly Surfboards.
---
2.   Snorkeling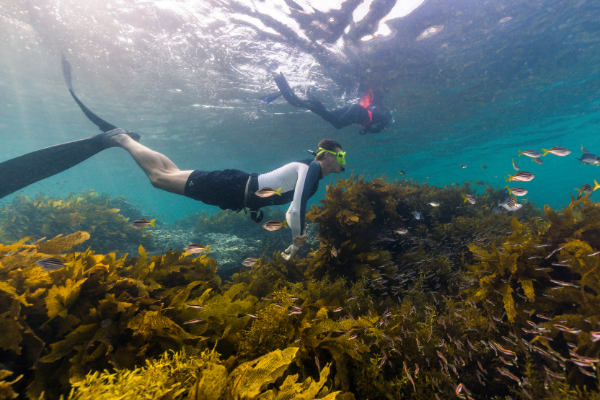 Cabbage Tree Aquatic Reserve is the best place for snorkeling & diving in Sydney.
The Aquatic Reserve is home to a variety of sea creatures including Dusky Whalers, Port Jackson, turtles, sting rays, Blue Groupers and many more fishes and sea creatures.
Hire your snorkel set from Manly Dive shop for $35 for the day.
If you are scared to do it alone try jumping on a tour with Ecotreasures – they have all the insider knowledge on their personal tours.
---
3.   Water slides
Manly's only water slide park, Manly Surf n Slide is located on Manly Cove, formally known as Manly Water Works. With heated pools it is a great place to occupy the kids during the school holidays. You can purchase 1 hour, 2 hour or day passes starting at $20.
---
4.   Kayaking
In Manly there are loads of great hidden harbour beaches that are worth checking out, such as Store Beach, Collins Beach, Fairlight and Little Manly.
Store Beach can only be accessed by water and is home to a variety of wildlife.
Manly Kayak Centre has single, double and triple kayaks that you can hire per hour.  Drop into the information centre to purchase your tickets.
---
5.   Stand up paddle (SUP) boards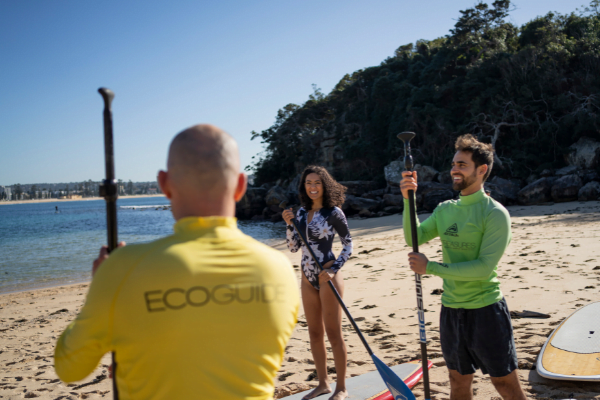 If you want to try the latest craze, hire a SUP board and hit Manly Cove, or for the more daring head out to Shelly Beach.
SUP ball is a new sport that was created in Manly. It is a combination of netball, water polo, lacrosse and rugby – played on stand up paddle boards.
---
Travelling to Sydney and looking for things to do? Manly is ranked as Sydney's best beach by tripadvisor and offers experiences and tours for kids, couples and solo holiday makers. Located 20 minutes across Sydney harbour by ferry, visitors can hit the both surfing ocean beaches, and quiet harbourside beach coves. Over 150 bars add restaurants, is complemented with plenty to see with tours, activities, outdoor markets and shopping malls.
---